The idea for this collection came to me very suddenly. As I'm new in surface design field so I always want to enrich my portfolio, I had already thought about my 2nd collection after my 1st one was done.
Winter finally finished its job. Spring came. I could feel everything around me has changed. Everything seems to have more energy and become brighter. That vibe inspired me to make this "Spring vibe" collection.

When I had the idea, the next step was gathering inspirations. I often look for inspiration on Pinterest, sometimes from Unsplash (stock photos site) or even around me.
When I have all my inspirations, I often start making my mood board. It's just a document where all my inspirations were gathered together. Then I choose my color palette from those photos, or sometimes I searched for color inspiration in advance.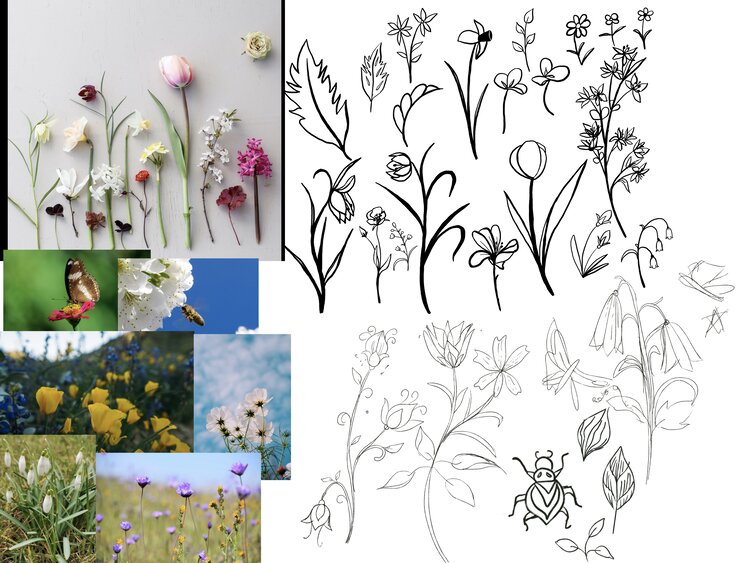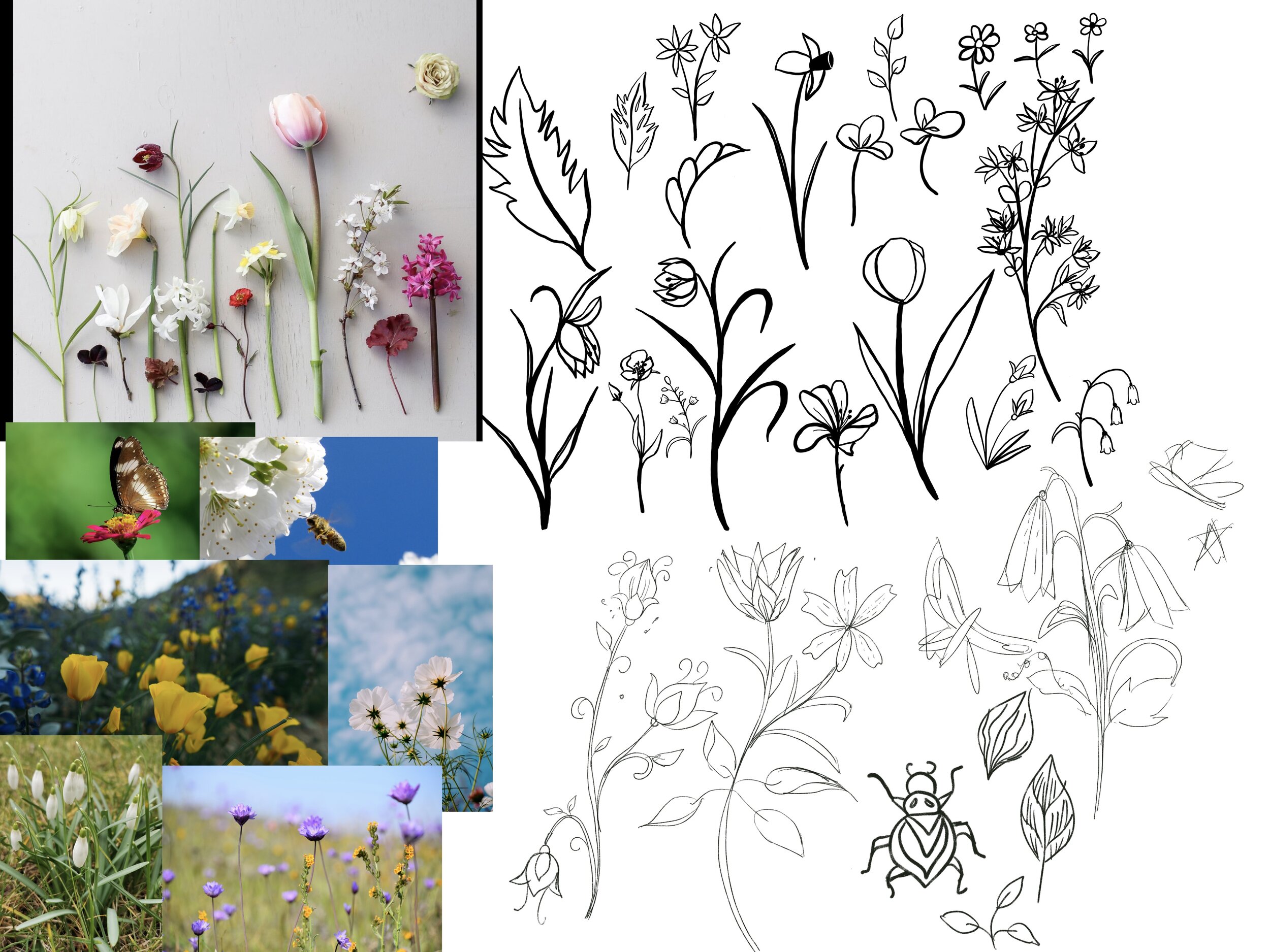 With this collection, I've done everything in Affinity Designer app on iPad. Before Affinity, I always used Procreate to make my patterns. Now I use Procreate sometimes just for sketching and fine lines then vectorise in another app called Adobe Captures before colouring in Affinity.
Based on what I've learned, mini collection often has 5-6 patterns. It includes 1 hero pattern which is the most complicated and detailed and has almost colors in the color palette, 1-2 secondary patterns which are less complicated than the hero but still detailed, 3-4 blenders or supporters which are less colors and less motifs, just simple patterns with different styles.
Professional surface designer usually plan their collection before they started drawing their motifs. I don't plan as much, I often make any patten that come to my mind first, then I develop the collection as I go, so I can't decide what will be my Hero in the collection.
After finishing my patterns I often put them in mockups to see how they look in the real products and then upload them to my POD shops. I started this journey from Redbubble, so Redbubble is always my most favourite POD platform to sell my patterns.
I really love the way they look in fabrics, I'm still thinking about Spoonflowers, maybe I will try with this collection.
They're all ready for licensing, just contact me at info@lemfindesignstudio.com